Kelly Engineering, the Australian manufacturer of the Kelly Diamond Harrow and a variety of disc mulching chains, introduced the second generation of a cast link (CL) cutting disc to the U.S.
"The CL2 cutting disc is a revolutionary option for land management practices," says Shane Kelly, president and owner of Kelly Engineering. "It offers shallow tillage with confidence. The new cutting discs really bite to get out roots, split residue and cut weeds. This means that the productivity, reliability and low-cost benefits of the Kelly Diamond Harrow can now apply to those who need to dig and cut with confidence. Complementing our lighter 'finishing' tools, these discs expand the versatility of the Kelly Diamond Harrow for fall use and weed cultivation. Heavy links with sharp cutting discs mean penetration and cutting are assured. The CL2 disc configured in combination with our other chain varieties makes the Kelly Diamond Harrow a year-round tillage machine, potentially replacing all other tillage equipment on the farm."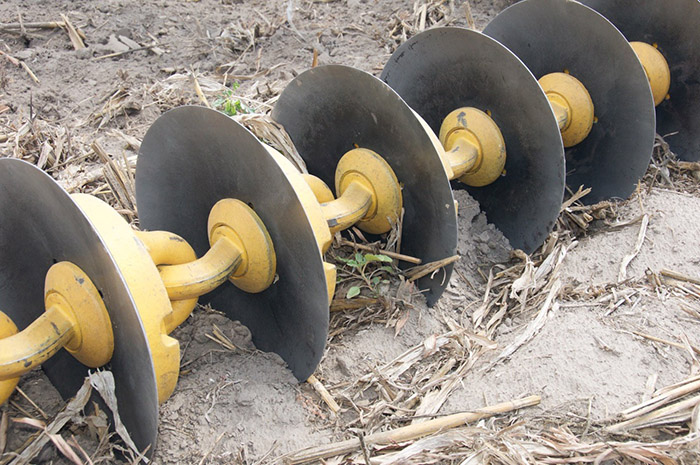 The CL2 is one of several disc chains created by the company. Each chain is constructed specifically for Kelly machines, with a concave disc attached to each link. The combination of chain tension, weight and disc shape can be used in a variety of soil types and applications. Made from abrasion resistant metals and a durable design, the concave shape adds strength, enhancing its cutting and digging capabilities.
The new CL2 disc chain was designed to cut and split residue, accelerate decomposition and pull weeds efficiently. The extra weight of its links combines with boron steel to dig and cut. CL2 discs are very versatile, enabling a year-round tool that will reduce maintenance and running costs while improving soil health. These hardwearing links can be used in a wide range of soil and crop types — from corn and soybeans to sugar beets and rice.
Sourced from : https://www.farm-equipment.com/articles/12825-kelly-engineering-introduces-cl–cutting-disc-to-us-market